Welcome to Best Tours and Travels in Chennai This Travels is a Professional Tours and Travels in Chennai. Get Best Car Hire in Chennai with South India Tours and Travels to enjoy travelling with branded cars. We offers Car Rental Services / Car Hire Services for all destinations. We provide car rental from chennai airport includes Pick up / Drop, Railway Junction Pick up/Drop, Bus Terminal Pick up / Drop and other services like industrial visits. We also offers day trip of Trichy covering important temples, day excursion to Pondicherry & Mahabaliburam, Kanchipuram Temples, Divya Desam Temples.

We extend our services by giving the tour packages of South India like Tamil Nadu Temple Tour, Kerala Relax Tour, Tirupati Tour, Arupadaiveedu Tour, Pancha Budha Sthala Tour, Hill Station Relax Tour and tailor made tour packages as per the guest's needs. We offer transport services with good conditioned cars like A/c Toyota Etios, Innova, Tempo Traveller driven by experienced Tour Drivers. We are also doing hotel reservation by recommending good and clean hotels by considering the guest's budget. We assure that we offer the good quality of service at affordable price. Enquire us for Car Rental / car rental tariff in Chennai.
Touring Services Such Us Chennai One Day Sightseeing tour Packages, Chennai Car Rental Package, Tamilnadu Temple Tour Packages, Hill Station Tours, Pondicherry Leisure Tours and South India Tour Packages at Cheap price with Best Tours and Travels Agency in Chennai Chennai, one of the four metropolitan cities in India and capital city of the state of Tamil Nadu, is one of the prime tourism hubs in southern part of India – providing you a breathtaking view and the glimpse of real southern culture and rich heritage. The beautiful capital city is blessed with a good number of ancient to modern architectural wonders and prime attractions that always lure a good number of tourists from across the nation and worldwide. Sharing its boundaries with the Bay of Bengal, Chennai is also famous for its beautiful beaches, Marina Beach and amazing natural views.
Tamil Nadu Tour Package
Kerala Tour Package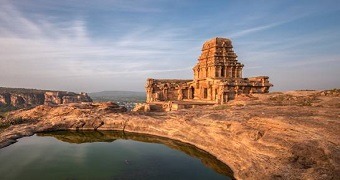 Karnataka Tour Package
Andhra Pradesh Tour Package
Rajasthan Tour Package
Goa Tour Package
Delhi Tour Package
Kolkata Tour Package
Mumbai Tour Package
Kullu Manali Tour Package
Andaman Tour Package
Lakshadweep Tour Package
Top Tours and Travels in Chennai
Finding a travel agency who can help you with encouraging your joy of traveling is easy. But availing the services of an agency that aids in cutting your cost, making your trip luxurious and hassle-free is a little hectic. We, Chennai tours and travels are here to assist our customers to turn their traveling experience into a lifetime memory. From picking up their luggage from the starting point to releasing them at the destination, we take care of all the things that are necessary for a trip. Not only domestic, but also national and international tour packages are available with us that enable our customers to enjoy comfortable travel with happy minds.
Car rental in Chennai:
Getting rented cars, buses, and other vehicles for touring and traveling purposes is very easy with us. We have all kinds of cars from basic to luxurious. We charge on an hourly and daily basis. You can pick the packages as per your needs. The car rental in Chennai is safe and secure.
Top Tourist Attractions to Explore during Your Chennai Travel Plan
If you are planning to explore Chennai, here is a better opportunity to fulfill your requirement to explore something more like:

• Kapaleeswarar temple and Parthasarathy temple.
• Marina Beach and VGP Golden Beach.
• Chennai Rail Museum, Madras Museum and Birla Planetarium.
• Semmozhi Park, Fort St. Valluvar Kottam.
• Kannagi Statue, MGM Dizzee World.
• Queens Land and Kishkinta.
• Besant Nagar Church and Madras High Court.

There are various other attractions that you will explore during your holidays in Chennai. You can plan a wonderful trip to Chennai by choosing affordable and attractive Chennai tour packages that include pick and drop, car rental, accommodation and food with sightseeing. You can also rent a car to explore the attractions on your own.
Tours and travels in Chennai Makes Your Chennai Tours Memorable
SouthIndiaToursPackage.com is your trusted tour planners offering you attractive packages for amazing Chennai travels and providing car and van rental services to explore prime attractions of Chennai and something in surrounding areas. We provide you Chennai Temple tour packages too – mainly to explore all temples of the city. We also offer you customized Chennai tour packages that are planned according to your choice and requirement. Just go through the details of tour packages for amazing holidays in Chennai and explore the hidden charm of Mother Nature and the real architectural wonders of Southern Part of India.
Chennai - Kodaikanal- Munnar- Thekkady- Vagamon- Chennai
6 Night 7 Days
Chennai - Kodaikanal- Munnar- Thekkady- Vagamon- Chennai
6 Night 7 Days
Chennai - Kodaikanal- Munnar- Thekkady- Vagamon- Chennai
6 Night 7 Days
You can find around 1000+ travels in Chennai operating tours and travel business , which makes you messed up with the selection of the right tours and travels service providers in Chennai. We serves towards the satisfaction of your happy travel with us could tell you who is the right partner for travels in chennai.
Tours and Travels in Chennai as a Tour operator in Chennai for past 10 years of experience, now we have been evolved to next stage in our business. With the experienced trustworthy team, we have start using to operate our business in allover Tamil Nadu. Since the travel agency in Chennai and Tour operator in Chennai, having the best knowledge of Chennai Metropolitian City.
Immerse in the beauty of magnificent Dravidian temples, picture perfect beaches and amazing hill stations with our exclusive range of Tamilnadu tour packages designed to uncover all the major spots included in Southern India tour packages. Our TamilNadu tour packages come in variety of shapes and sizes such as standard and tailored Southern India tour packages comprising a list of standard cities/places of attraction or customized to your specific locations.
Highlights of our packages:
Customized/Standard Packages
Budget friendly plans
Exclusive deals on Pre-Booking
Travel Insurance
Highlights of our tours and travels in Chennai:
Economy/Special tour packages
Exclusive packages comprising your stay, food and lodging services
Professional team of travelers friendly escorts
Luxurious hotels ensuring consumer comfort
I am really so happy travelling this travels 12 day s tour in Tamil nadu..... Trichy Madurai Pondicherry, Mahabalipuram, Chennai, Kanchipuram, Thiruvanmalai, Vellore, Kanyakumari. Good driver.and make a trip super.................
Saran Saran
Good service & good driver....... Best price ( Chennai to kodoikanal) happy journey with Tours and travels in chennai thank you sir..
Maha Natarajan
Super trip for Chennai to mahabalipuram sir thank u for u travels and driver .driver very nice person good driveiing
Harriet Maxwell
Super trip sir . I went to one day pondicherry tour .Is given good trip for my family ...The hospitality and driver....Really good .........
Karupu Natarajan